Introduction – African groceries in Hanley:
If you're a resident of Hanley or its neighboring areas and have a desire to explore the vibrant and tantalizing flavors of African cuisine, look no further than Ofoodi African Store. Situated in the nearby town of Burslem, Ofoodi African Store is a local haven for African, Asian, and Caribbean groceries. With a commitment to offering authentic products, convenient shopping options, and a diverse selection, Ofoodi brings the taste of Africa right to your doorstep in Hanley.
Convenient Shopping at Ofoodi African Store:
Ofoodi African Store understands the importance of convenience in today's busy world. Whether you prefer to shop online or enjoy the traditional in-store experience, Ofoodi caters to your needs. For those who enjoy the ease of online shopping, Ofoodi provides a user-friendly website and a dedicated Ofoodi UK App, available for download on both the Apple Store and Google Play Store. If you prefer to visit the physical store, it is conveniently located at 24 Queen Street, Burslem Stoke On Trent, just a short distance from Hanley.
Save Time and Money with Ofoodi:
Ofoodi African Store values your time and money. By taking advantage of Ofoodi's cost-saving delivery options, you can save on transportation costs and precious time. Whether you're looking to avoid the hassle of driving or the expense of public transportation, Ofoodi has you covered. Their affordable delivery service ensures that you can enjoy the convenience of having your groceries delivered straight to your doorstep in Hanley, without breaking the bank.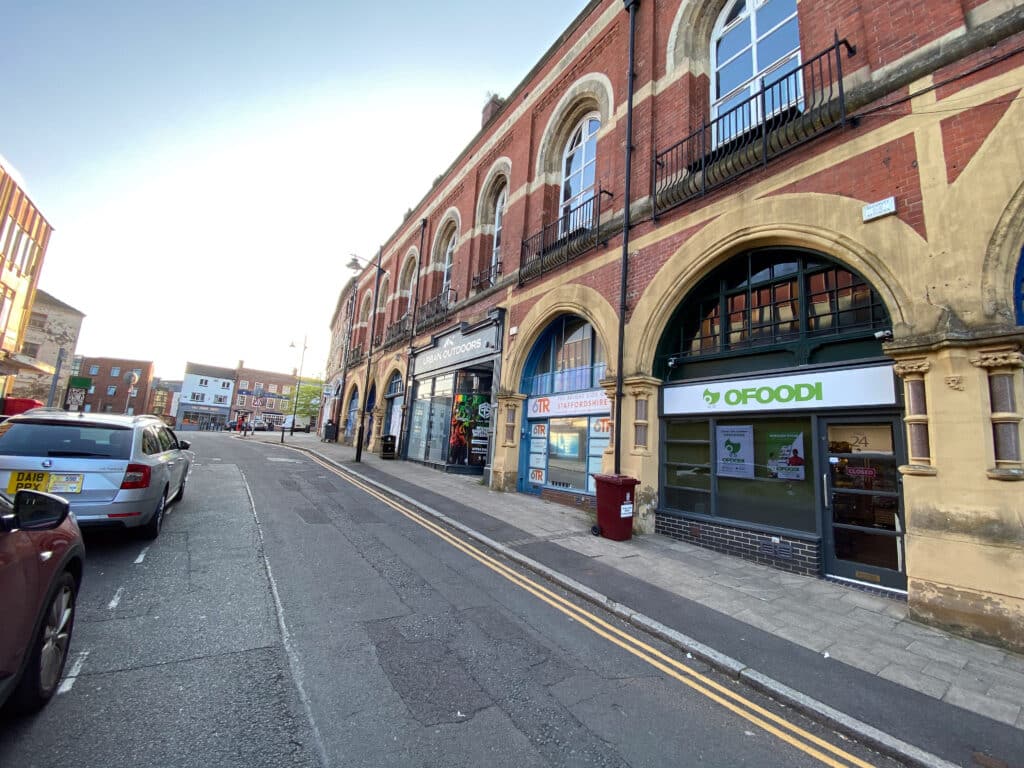 Diverse Flavors and Cultural Enrichment:
Hanley, known for its vibrant cultural scene, welcomes the diverse flavors and cultural enrichment that African cuisine brings. By exploring the world of African food at Ofoodi African Store, Hanley residents have the opportunity to expand their culinary horizons and experience the richness of African culture through its authentic dishes. Whether it's the aromatic spices of North Africa, the bold flavors of West Africa, or the tropical influences of the Caribbean, Ofoodi offers a wide range of African, Asian, and Caribbean groceries that cater to every taste and preference.
A Wide Variety of Authentic African Products:
Ofoodi African Store prides itself on offering a wide variety of authentic African products sourced from across the continent. For those craving Nigerian cuisine, Ofoodi has an extensive selection of popular Nigerian groceries, including traditional spices, seasonings, and pantry staples such as garri and pounded yam. In addition, the store offers a diverse range of frozen meat and poultry options, ensuring high-quality, ethically-sourced products. Vegetarians and vegans can also find a range of frozen vegetables to enhance their culinary creations.
Convenience at Your Fingertips:
Online Shopping with Ofoodi:
Ofoodi African Store understands the growing demand for convenient online shopping. With their user-friendly website and Ofoodi UK App, browsing and purchasing your favorite African groceries has never been easier. Simply explore their extensive online catalog, add items to your cart, and enjoy the convenience of doorstep delivery to your home in Hanley. Ofoodi strives to make your shopping experience seamless and hassle-free.
In conclusion, Ofoodi African Store in Burslem is the perfect destination for Hanley residents seeking to explore the authentic flavors of African cuisine. With their commitment to providing a diverse range of African, Asian, and Caribbean groceries, convenient shopping options, and cost-saving delivery, Ofoodi ensures that the vibrant tastes of Africa are easily accessible to the local community. Whether you choose to shop online or visit their physical store, Ofoodi promises an immersive culinary experience filled with authentic flavors and cultural connections. Embark on your culinary journey today and savor the diverse and tantalizing world of African cuisine with Ofoodi African Store.