Finding African food in Newcastle-Under-Lyme:
Welcome to Newcastle-under-Lyme, a vibrant town with a rich cultural heritage. If you're in search of the authentic flavors of African cuisine, your quest ends at Ofoodi African Store. Situated just a short 8-minute drive away in Burslem, Ofoodi offers an extensive range of African groceries. With a commitment to quality and a diverse selection, Ofoodi African Store invites you on a culinary journey to experience the true essence of African cuisine in Newcastle-under-Lyme.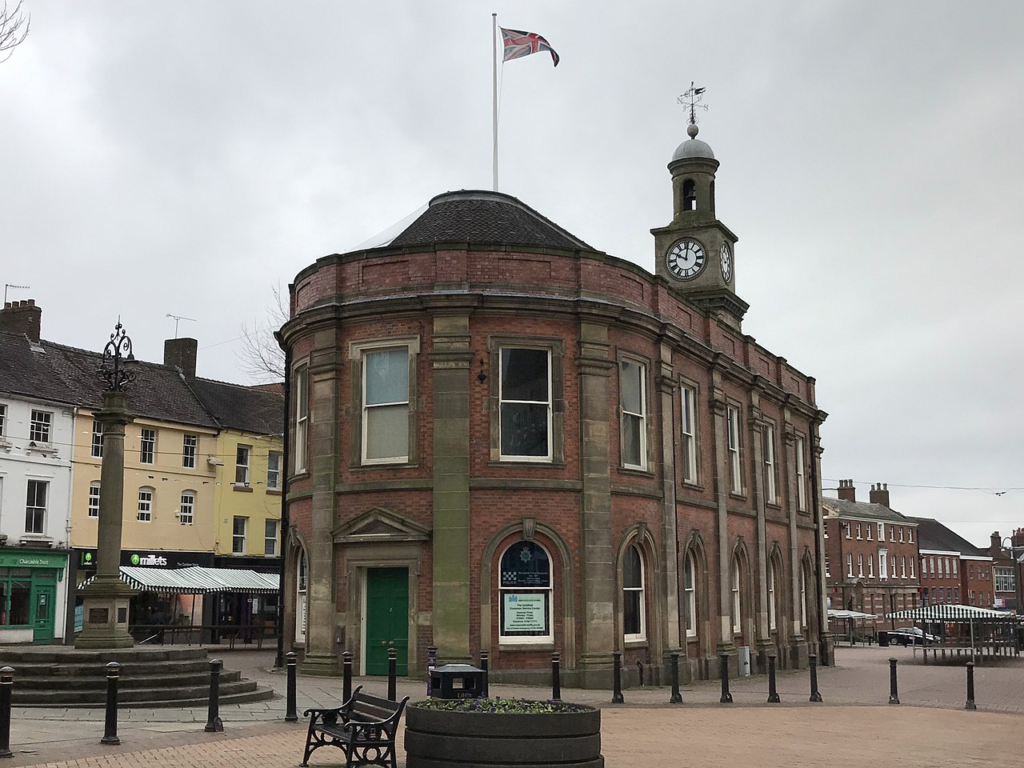 The Significance of Burslem Market and Its Regeneration:
Burslem Market holds a special place in the hearts of Newcastle-under-Lyme's residents, reflecting the town's rich history and cultural heritage. With roots dating back to the 18th century, the market has served as a vital center of trade and commerce. Over the years, it has evolved to meet the changing needs of the community, offering a wide variety of goods and products.
The regeneration of Burslem Market has breathed new life into Newcastle-under-Lyme, preserving its historical significance while revitalizing the local community. The market has become a vibrant hub, attracting residents and visitors alike. The revival efforts have created a space that not only celebrates Burslem's rich business heritage but also fosters a sense of community and connection.
The Inclusion of Ofoodi African Store within Burslem Market:
Nestled within the historic Burslem Market is Ofoodi African Store, a haven for those seeking authentic African groceries. The decision to situate an African grocery store within the market pays homage to the town's cultural diversity and heritage. Ofoodi African Store's presence adds to the diverse range of offerings available at Burslem Market, enriching the culinary experiences of Newcastle-under-Lyme's residents and celebrating the vibrant tapestry of Burslem's business heritage.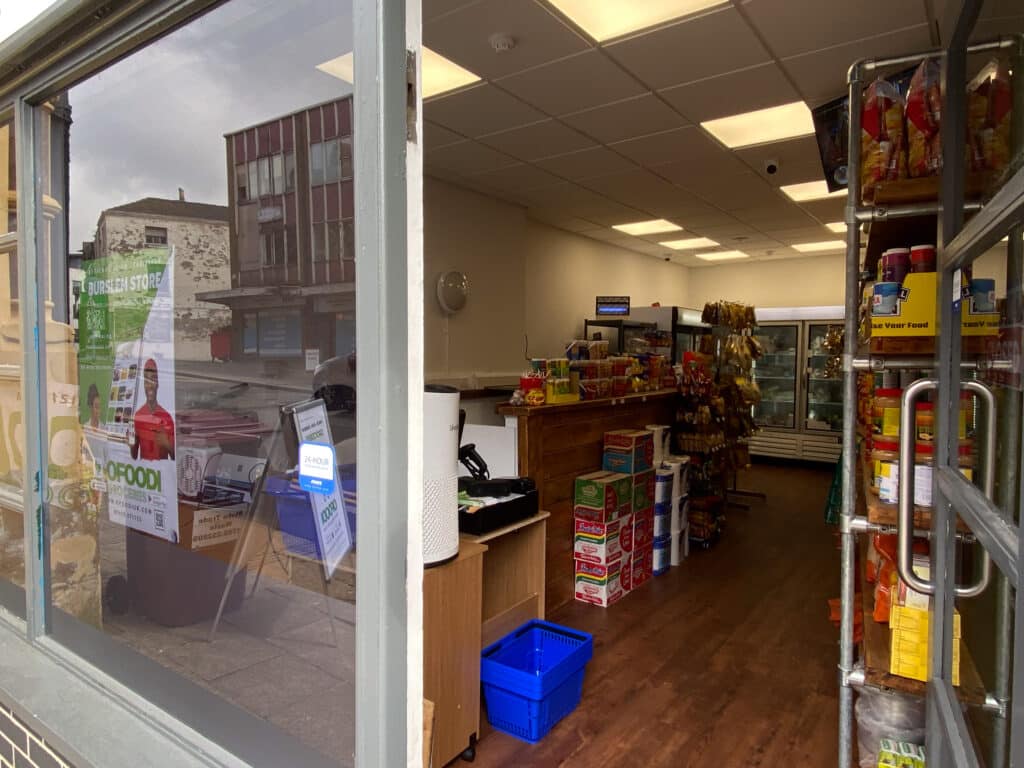 Discover Authentic African Groceries at Ofoodi African Store:
Ofoodi African Store is dedicated to providing Newcastle-under-Lyme residents with a wide selection of authentic African groceries. Whether you're in search of Nigerian spices, West African specialty products, or East African delights, Ofoodi has you covered. From pantry essentials to frozen meat and poultry options, the store ensures that you can recreate traditional African dishes in the comfort of your own home. With Ofoodi African Store's commitment to quality ingredients and diverse flavors, the vibrant tastes of Africa are just a short journey away in Newcastle-under-Lyme.
Convenience and Accessibility with Ofoodi:
Ofoodi African Store understands the importance of convenience and accessibility for Newcastle-under-Lyme residents. With the Ofoodi UK website and Ofoodi UK App, available on both the Apple Store and Google Play Store, you can easily browse and purchase your favorite African groceries online. The user-friendly online shopping experience provides a hassle-free way to access the vibrant flavors of Africa. For those who prefer a physical shopping experience, a visit to Burslem Market offers the opportunity to engage with the community, soak in the vibrant atmosphere, and explore the rich offerings of Ofoodi African Store.
The Value of African Food and Groceries in Newcastle-under-Lyme:
Newcastle-under-Lyme, with its diverse population and cultural landscape, greatly benefits from the accessibility of African food and groceries. African cuisine represents a tapestry of flavors, influenced by the continent's diverse cultures and culinary traditions. Having access to authentic African ingredients empowers Newcastle-under-Lyme's residents to explore new tastes, expand their culinary horizons, and celebrate the cultural heritage of Africa within their own community.
In conclusion, Ofoodi African Store in Burslem Market brings the vibrant flavors of African cuisine within easy reach of Newcastle-under-Lyme residents. With its commitment to quality ingredients, diverse flavors, and convenient shopping options, Ofoodi invites you to embark on a culinary adventure and savor the richness of African cuisine. As part of Burslem's historical heritage and regeneration, Ofoodi African Store adds to the cultural tapestry of Newcastle-under-Lyme, celebrating diversity and nurturing a sense of community. Explore the flavors of Africa in Newcastle-under-Lyme and experience the culinary delights that Ofoodi African Store has to offer within the vibrant backdrop of Burslem Market.
Ofoodi African Store Address: 24 Queen Street, Burslem, Stoke On Trent, ST6 3EG. Located just off the A500 road, it is conveniently accessible to Newcastle-under-Lyme residents and visitors.