Introduction – Discover the Vibrant World of African Food in Crewe:
If you're a food enthusiast in Crewe and have been craving the rich and diverse flavors of African cuisine, look no further than Ofoodi African Store. Located in Burslem, just a few short miles from Crewe via the A500, Ofoodi is the ultimate destination for African, Asian, and Caribbean groceries. With an extensive range of products, affordable pricing, and convenient shopping options both online and in-store, Ofoodi African Store is your gateway to a delightful culinary adventure.
Convenient Shopping at Ofoodi African Store:
Ofoodi African Store understands the importance of convenience in today's fast-paced world. Whether you prefer to shop from the comfort of your home or enjoy the experience of browsing in-store, Ofoodi caters to your needs. The physical store is conveniently located at 24 Queen Street, Burslem Stoke On Trent, ST6 3EG, making it easily accessible from Crewe. For those who prefer online shopping, Ofoodi provides a user-friendly website and a dedicated Ofoodi UK App, available on both Apple and Google Play Stores.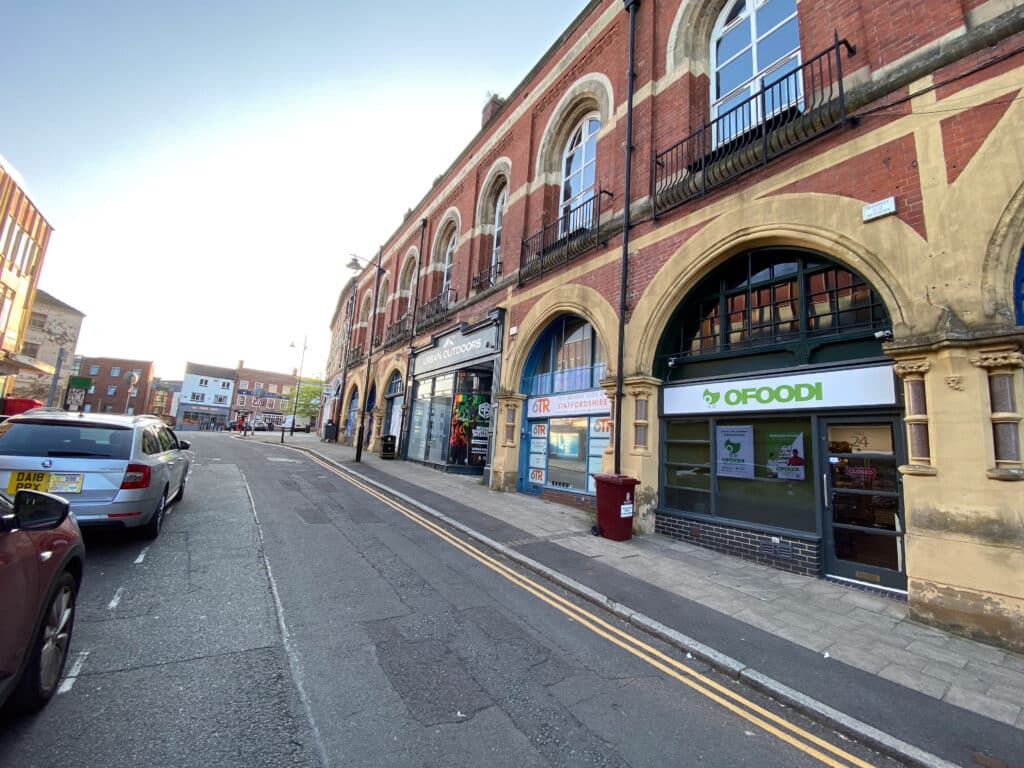 Save Time and Money with Ofoodi:
One of the significant advantages of shopping at Ofoodi African Store is the cost-saving options available to customers. By opting for Ofoodi's delivery service, you can save on transportation costs, be it fuel, taxi fares, or bus rides. The store takes pride in offering affordable delivery without compromising on the quality and freshness of your groceries. Now you can have your favorite African, Asian, or Caribbean products delivered to your doorstep without breaking the bank.
Embracing the Rich History of Crewe:
Crewe, known for its rich industrial heritage, has evolved into a multicultural hub, attracting people from various backgrounds. The presence of African food within reach adds to the diversity and cultural richness of the town. Exploring the flavors of Africa allows residents of Crewe to embark on a culinary journey, discovering new tastes, and expanding their gastronomic horizons. Ofoodi African Store plays a pivotal role in bringing the vibrant African food culture to the local community.
A Plethora of Authentic African Products:
Step into Ofoodi African Store, and you'll be greeted with an impressive array of products sourced from all over Africa and beyond. For lovers of Nigerian cuisine, Ofoodi offers a wide selection of popular Nigerian groceries, ranging from traditional spices and seasonings to staple foods like garri and pounded yam. Additionally, the store boasts an extensive range of frozen meat and poultry options, ensuring you have access to quality and ethically-sourced products. Vegetarians and vegans can also find a variety of frozen vegetables to add a healthy touch to their meals.
Convenience at Your Fingertips: Online Shopping with Ofoodi:
Ofoodi African Store understands the growing demand for online shopping convenience. Their user-friendly website and Ofoodi UK App provide a seamless shopping experience. Browse through their extensive catalogue, add items to your cart, and enjoy the convenience of doorstep delivery. Whether you're a busy professional or prefer the ease of online shopping, Ofoodi has you covered.
In conclusion, Ofoodi African Store stands as a culinary haven in Crewe, offering a wide range of African, Asian, and Caribbean groceries. With their affordable pricing, extensive product variety, and convenient shopping options, Ofoodi ensures that the vibrant flavors of Africa are within easy reach for the residents of Crewe. Whether you choose to shop in-store or online, Ofoodi promises an authentic experience and a delightful journey through the world of African cuisine. Embark on your culinary adventure today and savor the diverse and tantalizing tastes that Ofoodi has to offer.